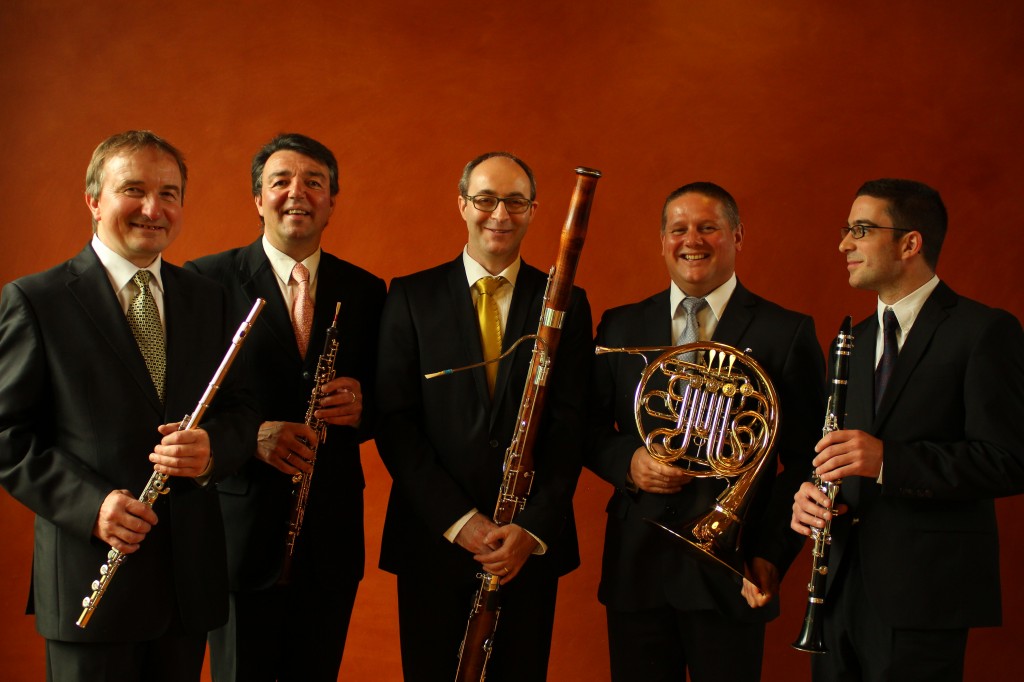 The Quartz Ensemble was founded in 1991 by graduates of Belgian and foreign Conservatories (Brussels, Antwerp, Mons, Hannover, Paris, New York, Montreal…) and prizewinners of major international competitions.
Whether they perform in orchestras or as soloists, all Quartz members are equally familiar with contemporary music and period instruments.
They are regularly invited to give master classes in various countries – Belgium, Spain, France, Taiwan, South Korea, the Czech Republic. Many festivals all over the world, from Europe to Japan, South Korea China, over Canada and Africa (Tunisia-Tanzania-Kenya), have hosted the Quartz Ensemble.
The core of the ensemble, a wind quintet, is happy to perform together with a harpist, a harpsichordist, a singer or a narrator.
It is also keen to participate in events combining music and poetry on texts by Gaston Compère, Bernard Tirtiaux and Peter Holvoet-Hanssen.
In 2005, in conjunction with the Thaïs string quartet, it celebrated the Belgian composer René Defossez's centenary under the baton of the French conductor Jean Thorel. It also has played the classical repertoire for strings and winds like Nonets by Spohr, Martinu, Lachner, Rheinberger i.a.
A great many works have been premièred by the Quartz Ensemble:
Jacques Leduc, Gaston Compère, Frederic Van Rossum, Gilles Gobert, Claude Ledoux, Michel Lysight, Michel Béro, Line Adam, Willy Mortier, Denis Bosse, Pierre Kolp, David Baltuch, Gérard Noack, Stéphane Orlando, Aldo Platteau, Georges Velev…
Since 2006, the Quartz Ensemble has performed in orchestra format and creates the Quartz & Friends Orchestra.
(Johannes-Matthäus , J-S Bach – Die Schöpfung, Haydn – Messiah, Haendel, Grosse Messe in C moll,  W.A.Mozart, Concerto for flute & oboe, A.Salieri…)
In December 2007, the release of three new CDs (Quartz II, Tea Time and Lyrics) led to the launch of its own label – Quartziade – encompassing in a collection previous recordings:  Quartz, Russian Chamber Music, « Music for voice and winds »  Berthe Di vito Delvaux, Passion flute, Au gré de la flûte.
A New release « Capriccio » music for winds and piano of Jacques Leduc was presented in first audition in South Korea last summer during the Euro Asia Chamber Music Festival.